Cloud AAA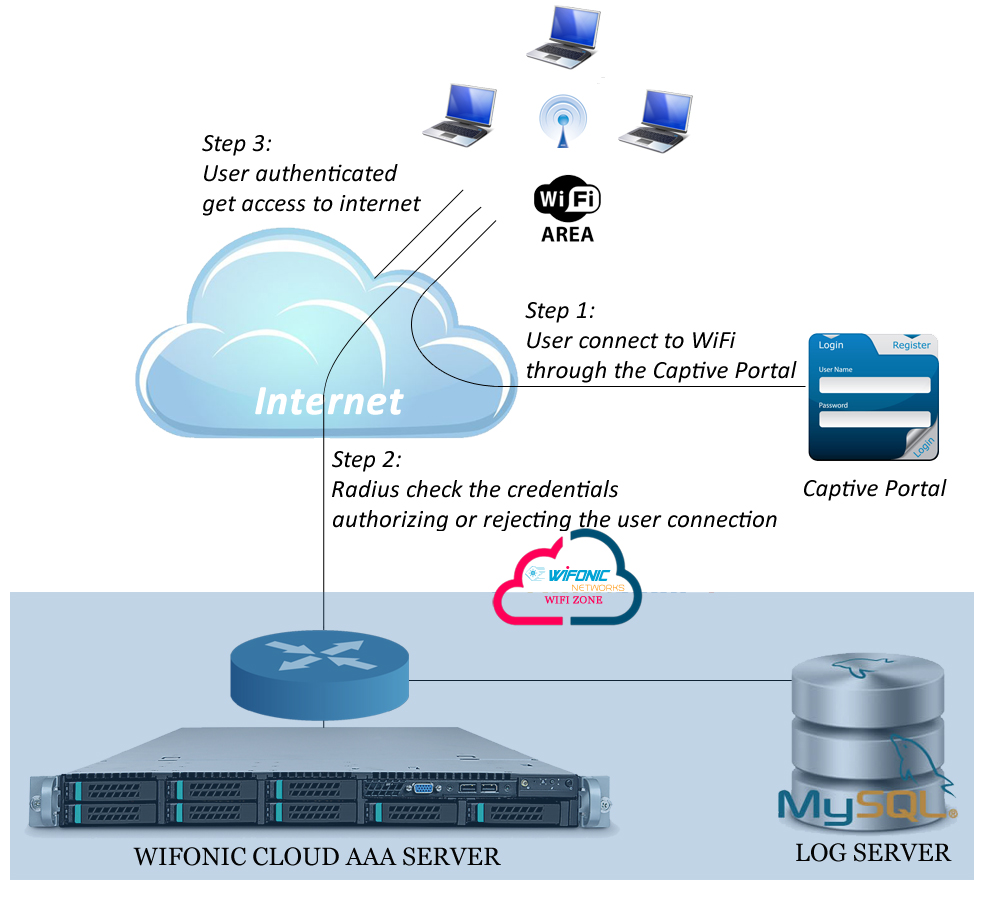 The concerns of most companies certainly see a business benefit to a pay-as-you-go model for computing resources, security concerns seem always to appear at the top of surveys regarding cloud computing which includes authentication, authorization, accounting (AAA) services; encryption; storage; security breaches; regulatory compliance; location of data and users; and other risks associated with isolating sensitive corporate data.  Add to this array of concerns the potential loss of control over your data, and the cloud model starts to get a little scary.  No matter where your applications live in the cloud or how they are being served, one theme is consistent: You are hosting and delivering your critical data at a third-party location, not within your four walls, and keeping that data safe is a top priority.
Performance, scalability, and shared resources were the primary focus of initial cloud offerings. While this is still a major attraction, cloud computing has matured and established itself as yet another option for IT. One of the biggest areas of concern for both cloud vendors and customers alike is strong authentication, authorization, and encryption of data to and from the cloud.  Users and administrators alike need to be authenticated—with strong or two-factor authentication—to ensure that only authorized personnel are able to access data.  And, the data itself needs to be segmented to ensure there is no leakage to other users or systems.  Most experts agree that AAA services along with secure, encrypted tunnels to manage your cloud infrastructure should be at the top of the basic cloud services offered by vendors.
WiFonic Cloud AAA computing, while quickly evolving, can offer IT departments a powerful alternative for delivering applications. Cloud computing promises scalable, on-demand resources; flexible, self-serve deployment; lower TCO (Total Cost of Ownership) ; faster time to market; and a multitude of service options that can host your entire infrastructure, be a part of your infrastructure, or simply serve a single application.
Features
RADIUS-
Carrier grade RADIUS server / AAA
Telco Billing Software
Prepaid and Postpaid Billing Software
Advanced Portal and Self care
Tiered role based administration
 Easy deployment
Full compliance to standards and devices
High Performance, Availability, Reliability & Scalability
Bandwidth Management
VLAN Supports
4G LTE Provisions
Advertisement
INTEGRATION-
PMS Integration
SMS Gateway Integration
Payment Gateway Integration
Multi vendor Support
Integration with Social Media Access like Facebook, Linkedin, TripAdvisors etc.
3rd party API integration
AUTHENTICATION-
Automatic MAC Authentication
Single Coupon for Conference Halls Access
QR Based Authentication
Login Attempts (Guests Wrong Entry Notifications)
Event Management Access
REPORTS & GRAPHS-
24×7 Network Monitoring System
Email & SMS Alert
Email & SMS Marketing Campaign
Syslog
Customizations of various Reports
Bandwidth Utilization Graph
Splash page customization via Dashboard
QoS via prioritization of browser traffic
Walk-in- Guests Access & Reports