Restaurant Chains & Cafes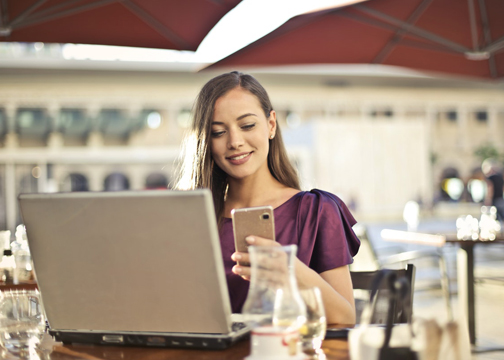 Coffee shops and cafes have become prime spots for meetings and discussions. Added facility of internet patronizes customers to continue their visit for extended hours and frequent visits. Ultimately, customers are satisfied and results in increased profit of the cafe.
With the increasing popularity of the internet in cafes, there are certain challenges which need to be addressed. Offering public Wi-Fi without proper authentication process and activity logs can lead to congested network, high bandwidth consumption and cyber crime issues. So, a dedicated solution should be deployed which offers complete user authentication process with added revenue generation options to support single or multi-location cafe networks.
WiFonic Offerings :-
WiFonic solution not only offers comprehensive internet management features but also facilitates promotional and advertising features by which café-restaurant chains can market new offers to their customers and generate more revenue. WiFonic coffee shop Wi-Fi hotspot solution is offered in appliance based form for robust and reliable performance to offer uninterrupted internet services and uncompromised service quality to customers. WiFonic is highly cost-efficient and scalable solution offering variety of features including hotspot billing, coffee shop bandwidth management, and user authentication to meet the needs of hotels and hotspots properties.
Do More with Free WiFi
Free WiFi over time has become focus more on Free rather than WiFi in the restaurants and bar sector.  The former has inadvertently reduced the value and increased expectations for customers to believe it's a new basic standard.
WiFonic Hotspot has evolved the use of WiFi in the restaurant and bar sector.  Research and experience has illustrated the need for a WiFi service that fulfils two core needs:
Simple to login for customers
Ability to drive insight from data capture
Optimising dwell time to maximise revenue per square metre of your seating real estate
Leveraging WiFi technology to broadcast promotions beyond the door
Empowering Your Customers
Using one of many features from WiFonic Hotspot, customers can become your best ambassadors by 'digital' worth of mouth!
Facebook and Twitter login -a simple login method that allowing your business to become part of their conversation to their network of friends and family
Make waiting times more productive and engaging
Know your customers more and engage with them during and after their visit.  Using demographics and other analytics create a custom marketing strategy that addresses them in a more focus manner